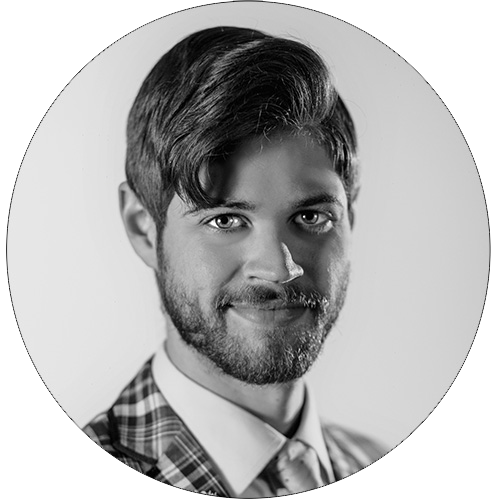 Jacob M. Muffoletto | Director of Client Relations & Marketing
Jacob is one of the newest staff members at Bradley Moreau Title. Hired in 2018, he serves as the head of marketing and client relations for the firm. In 2011, he graduated from the University of Louisiana at Lafayette with a double Bachelors of Liberal Arts degree in Criminal Justice & Political Science. After graduating, he pursued a career in the field of law before falling into place on our team. A former paralegal at a small local firm, Jacob's imagination and creativity forced him out from behind the desk and into the field of real estate.
As the marketing guru, he is well versed in the ever-changing social media environment. Modern businesses rely heavily on engagement and visibility across several platforms, which expands reach and brand awareness among their specific audiences. With the knowledge on how to tap into these audiences, he no stranger to successful advertisements. His special skills include graphic design, event coordination, social media marketing, content creation, advertisement, and customer service.
Currently, he is an active member of the Louisiana Home Builders Assocation, the Acadiana Home Builders Assocation, as well as an active affiliate of the Realtors Association of Acadiana, the Southwest Louisiana Association of Realtors, and the Acadiana Mortgage Lender's Association. Jacob also sits on the Acadiana Home Builder's Association's 2019 Events Committee, and serves as the representative of Bradley Moreau Title in the local Business Networking International chapter.
In 2018, he was engaged to his long-standing partner Shane Menkiewicz. Their small family consists of fur babies, two cats: Vesper & Howard. The pair enjoys social activities and are long-standing volunteers for local groups and festivals including Acadiana Animal Aid, Festival International de Louisiane, & Celtic Bayou Festival.