About Bradley Moreau Title
Established in 2002 and with over 155 years of combined experience, Bradley Moreau Title is the largest and most experienced real estate law firm in Lafayette, Louisiana. Our knowledgeable team will work around your schedule to ensure that every closing is smooth, stress free, and easy for you. We expertly handle residential and commercial sales, including short and relocation sales, refinances, second mortgages, home equity loans, construction, and development loans. Additionally, we also offer witness services and notary closings. Our attorneys and dedicated support staff bring their many years of experience and knowledge of commercial/residential real estate and business law to every transaction.
Bradley Moreau Title is a member of the Realtor Association of Acadiana, Acadian Home Builders Association, Acadian Mortgage Lenders Association, and the Lafayette Chamber of Commerce. We are also independent agents for the Chicago Title Insurance Company, the Old Republic Title Insurance Company, and the First American Title Insurance Company. Ask your lender or realtor to contact us to assist you with all of your closing and title needs.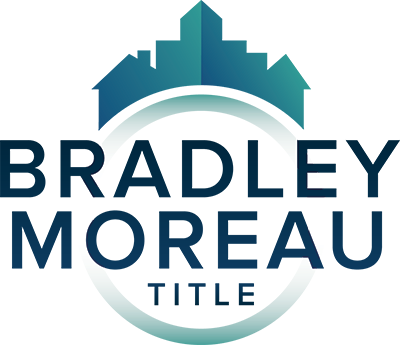 Lafayette Office
1318 Camellia Boulevard
Lafayette, LA 70508
Phone: 337-235-4660
Fax: 337-235-4647
Lake Charles Office
1490 Market Street Suite 2
Lake Charles, LA 70601
Phone: 337-990-4333
Fax: 337-513-4683