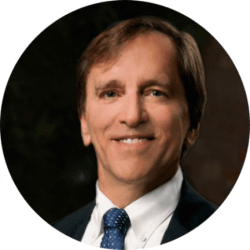 TIMOTHY J. BRADLEY | Founder/Of Counsel
Founding Partner and Of Counsel, Timothy J. Bradley is one of 14 children of George Seymour Bradley and Patricia Bell Bradley. He is a native of Lafayette, Louisiana having attended Fatima Catholic School for grade and high school and then the University of Southwestern Louisiana for higher education. He would later graduate from Louisiana State University in 1978 Order of the Coif (top 10%).
Coming from a large Irish Catholic Family, devoted to virtue and discipline, Tim always practiced acts of kindness and service for his clients, friends, family, and loved ones. In that spirit, Mr. Bradley has successfully, and diligently, practiced law for 40 years specializing in real estate and business law. He has also consistently attended annual continuing education seminars in the areas of real estate, corporate law, wills, successions, and estate planning to better serve his clients. He has been active in the pro bono Lafayette Volunteer Lawyers program and in particular the Lafayette Habitat for Humanity, Family Law Matters, and Neighborhood Housing Services programs.
Tim is married to Marcia Bradley of Morgan City and is the father of three great children and three wonderful grandchildren, his hobbies include exercising, biking, tennis, and helping coach his grandchildren in their extracurricular sports and musical hobbies. By many in the community, Tim is revered as a real estate "pioneer" in the Acadiana area for his specializing in real estate-related matters dating back to the 1970s. Tim Bradley formally retired from the practice of law in 2018 but remains Of Counsel with the firm.