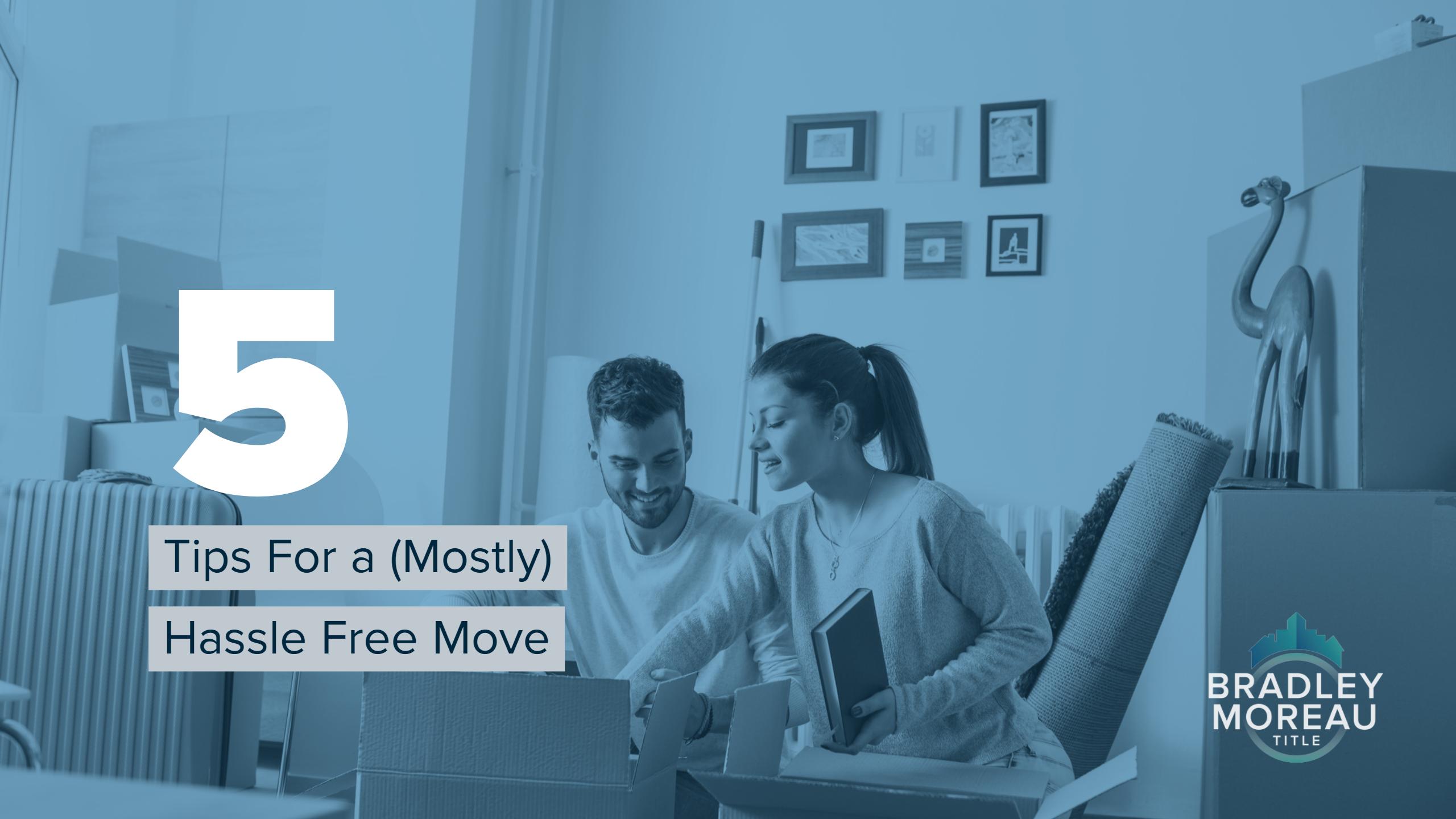 5 Tips for a (Mostly) Hassle Free Move
Let's face it: there is no such thing as a stress-free move. It is very stressful to pack up everything you own and move. However, these are some simple ways that you can make the entire moving process easier on yourself.
Have a plan. Before you start throwing items into moving boxes, take a moment to create a packing system. Group items from one room or area of the house together in the same boxes and label the boxes because 20 brown boxes start to look the same.
Start early. Packing can take up a lot of time and can be exhausting to move heavy boxes around. Beginning the process early by packing up items that are not frequently used can allow you time to pace yourself. Start by packing up a spare bedroom or office space.
Turn on services ahead of time. Moving belongings into a house with no air conditioning (especially in Louisiana during the summer) and no lights is no fun. Make sure to plan ahead and turn on any necessary utilities BEFORE moving in.
Pack an essentials box. Remember to pack a special box with any items you may need to get through the first night, such as toilet paper, paper towels, trash bags, shower curtain and hooks, bedding, etc.
Enlist help. Moving is a huge task. The more people you have helping, the easier it can be. However, remember that more people can cause more confusion. Keep all of your moving helpers in the know and have a system for loading and unloading.
Bradley Moreau Title is the largest and most experienced real estate law firm in Lafayette, Louisiana, or Lake Charles, Louisiana. With nine attorneys and 10 notaries, our knowledgeable team will work around your schedule to ensure that every closing is smooth, stress free, and easy for you. We expertly handle residential and commercial sales, including short and relocation sales, refinances, second mortgages, home equity loans, construction, and development loans. Contact us today to make your title process hassle-free.