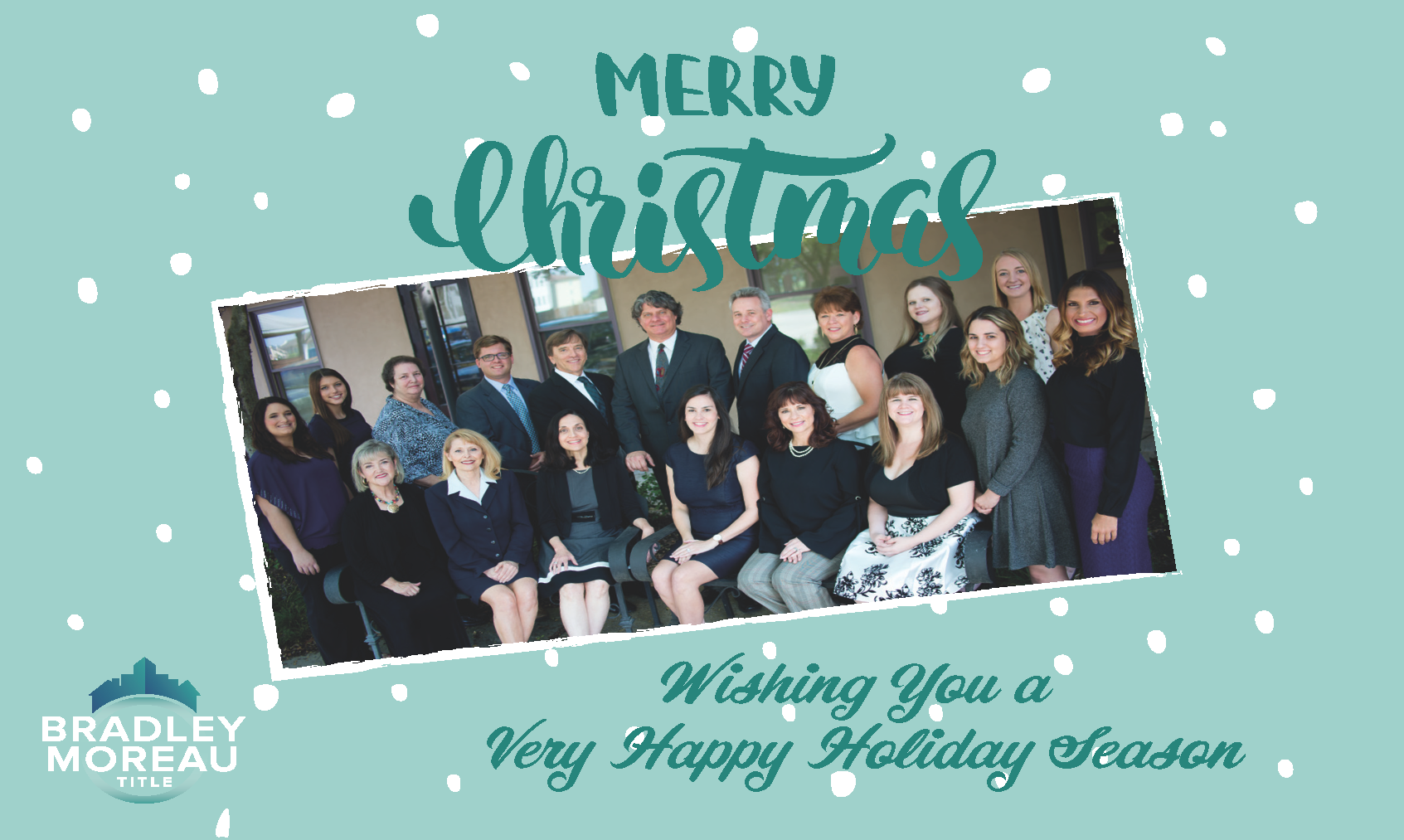 The holiday season is supposed to be the "most wonderful time of the year," right?  So why do we all feel so stressed out?  According to surveys the #1 reason for holiday stress is a lack of time. Other stress triggers include a lack of money, the pressure of gift giving, maintaining diets, and family gatherings.
You may be asking yourself, "Why in the world is Bradley Moreau sending this kind of Christmas message?"  
Our answer:  We want you to know that if you're feeling this way, you're not alone! We are all feeling the holiday pressure, but 'tis the season! We did a little research and found a helpful blog from True Stress Management with  7 Tips to Manage Holiday Stress.  Read it for some great insight and statistics about the holidays as well as some great ways to relieve the overwhelming feelings we are all sharing.  Our favorite tip:  Take Time for Yourself! 
Remember that unless you are taking the time to care for yourself and your needs, you can't truly give to others.  So schedule yourself a little "me" time this holiday season, breathe, and remember the reason for the season.  We hope that you and your loved ones have a very joyous and memorable holiday break!
Our holiday office hours:
Closed December 25th – 26th, Open Normal Hours December 27-29 (8am-5pm)
Closed January 1st, Open Normal Hours January 2nd.