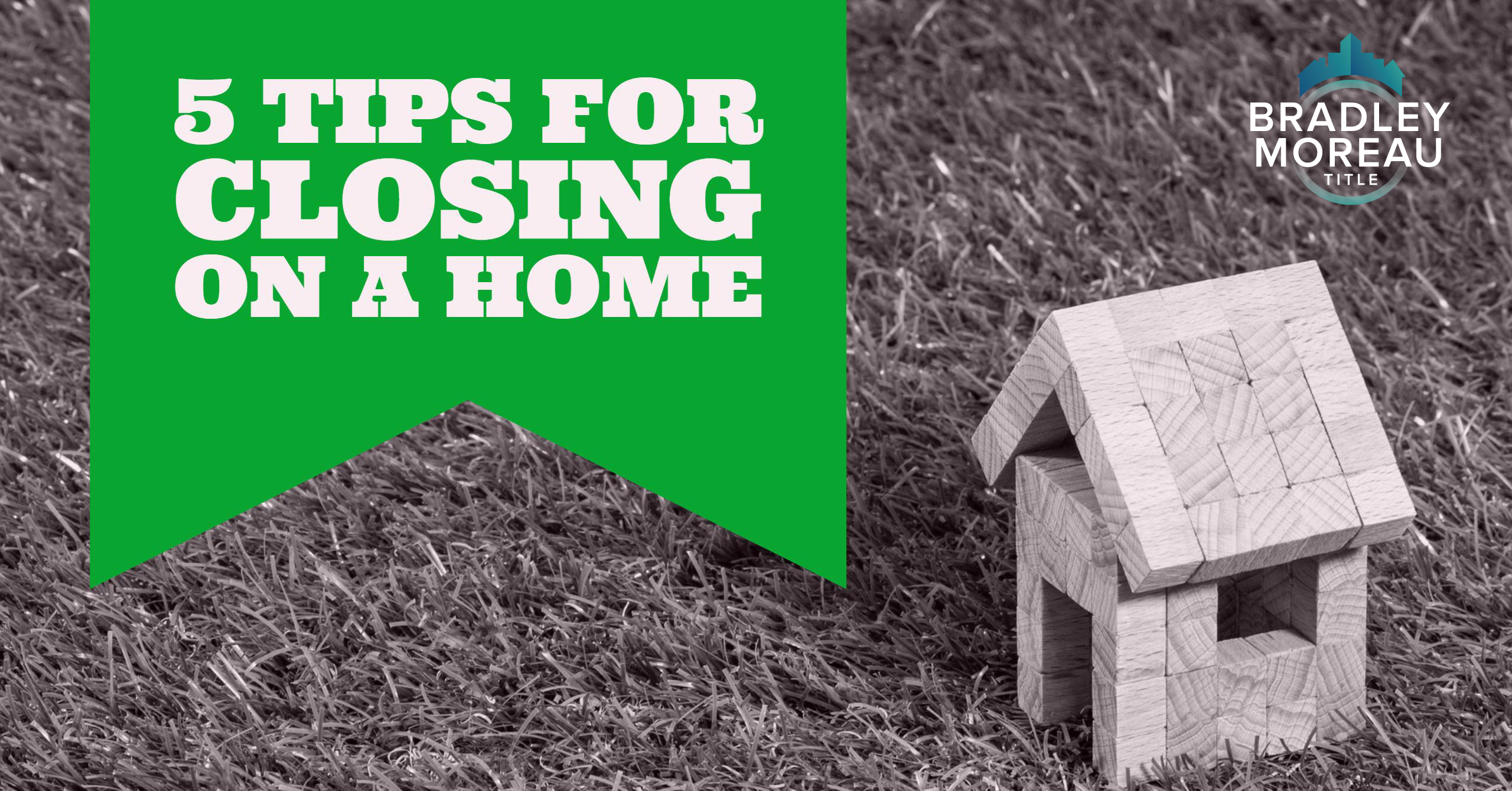 Buying a home is a momentous occasion. You've spent months searching for the perfect home. You've got all your paperwork in order with the seller and bank. Now comes the day you have been waiting for: closing day.
Closing day is an exciting time, but before you get those keys, you need to make sure everything is in order for a smooth closing. Below are our top 5 tips for closing on a home.
1. Ask questions.
A home is one of the biggest purchases you will ever make. Make sure that you are prepared for closing day. Contact your attorney ahead of time to go over any questions you may have.
2. Mistakes can and do happen.
Buying and selling a home is a common legal transaction. However, in light of the numerous steps and documents required to complete the transaction, mistakes can and will occasionally happen. Staying informed and being prepared will help mitigate some of these mistakes. You may also consider title insurance to help keep yourself protected during this process.
3. Review documents beforehand.
As we mentioned, preparation is key. Most people get nervous and just want to sign the papers, but it is important to know what you are signing before you sign it. Legally, you have a right to review the closing settlement statement at least 24 hours before the closing.
4. It may take longer than expected.
Don't try and squeeze in a closing. Why would you want to rush the closing of such an important purchase? Many outside factors can affect the speed of a closing. While some closings may only take half an hour, others can take several hours. It is important to block off an adequate amount of time for a closing, should any problems arise.
5. Have your payment ready.
Reviewing the loan documents ahead of time will ensure that you have the correct payment at the closing. For the fastest form of payment, bring a check with you, ready to go. Verify with your closing team any additional documents you may need at the time of the closing.
Bradley Moreau Title is the largest and most experienced real estate law firm in Lafayette, Louisiana. With nine attorneys and ten notaries, our knowledgeable team will work around your schedule to ensure that every closing is smooth, stress free, and easy for you. We expertly handle residential and commercial sales, including short and relocation sales, refinances, second mortgages, home equity loans, construction, and development loans. Call us today at (337) 235-4660 to make your title process hassle-free.